2 Days Queen Elizabeth Safari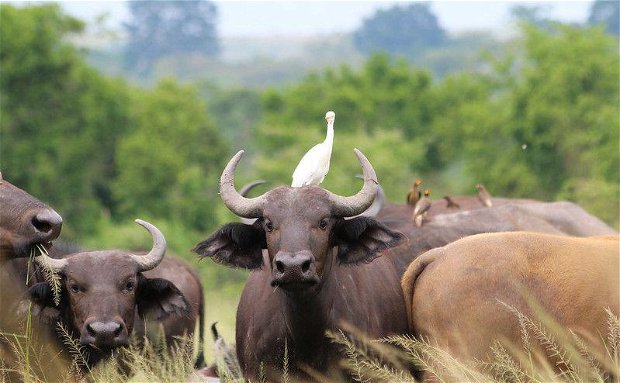 The 2-day Queen Elizabeth Safari includes a wildlife game drive in the Kasenyi Plains and a boat trip on Queen Elizabeth National Park's Kazinga Channel. The park is Uganda's second largest safari park, offering visitors unique animal experiences.
Queen Elizabeth National Park is a magnificent protected region that many people visit because of its unique and diversified fauna, birdlife, gorgeous scenery and terrain, and so on.
Queen Elizabeth National Park is located in Western Uganda, approximately 6-7 hours from Kampala, and is named after Queen Elizabeth of England.
In 1952, Queen Elizabeth National Park was designated as a national park, with a size of around 1978 square kilometers. The name of the park was changed from Kazinga National Park to Queen Elizabeth National Park in 1954.
About 620 bird species, 10 primate species, 95 mammal species, and other species are protected at Queen Elizabeth National Park.
Leopards, warthogs, lions (particularly the tree-climbing lions at Ishasha sector in the southern part of the park), elephants, antelopes like Kobs, waterbucks, and more are among the park's most sought-after wildlife species on a game drive.
Destination
Queen Elizabeth National Park
Itinerary
Day 1
Kampala-Queen Elizabeth National Park, Kazinga Channel Boat Cruise
After a great breakfast at your Kampala hotel, meet your Africa Reveal Safaris guide for a briefing and pickup.
Take the Mbarara-Bushenyi route from Kampala to Queen Elizabeth National Park. Drive for 6-7 hours and stop at the Equator crossing en route (at Kayabwe).
The Equator divides the planet into two parts: the Northern and Southern Hemispheres, which you will photograph while in Kayabwe.
After taking photos at the Equator, travel to Queen Elizabeth National Park in Western Uganda, this is home to tree climbing lions.
Check into your hotel, have lunch, and then connect to Kazinga Channel for a 2-hour boat ride.
Many hippos, Nile crocodiles, aquatic birdlife, elephants, and other animals can be seen on the Kazinga Channel launch/boat cruise.
Shoebill storks, Kingfishers, flamingos, knob-billed ducks, pelicans, saddle-billed stork, African jacana, squacco, yellow wagtail, and other water birds can be seen at Queen Elizabeth N/Park.
Relax, eat, and retire for the night at the booked hotel after an exciting and satisfying boat excursion.
Mean Plan: Full board
Day 2
Guided Game Drive Kasenyi Sector & Departure
Have an early breakfast and then join an exciting morning game drive through Queen Elizabeth National Park's Kasenyi Sector.
A game drive in a 4×4 safari vehicle with a pop-up roof at Kasenyi exposes you to a diverse range of species, including elephants, warthogs, buffaloes, lions, antelopes, leopards, birds, and more.
After your game viewing experience in the Kasenyi area, you will return to the lodge to check out and begin your return journey to Kampala.