1 Day Mabira Forest Zip Lining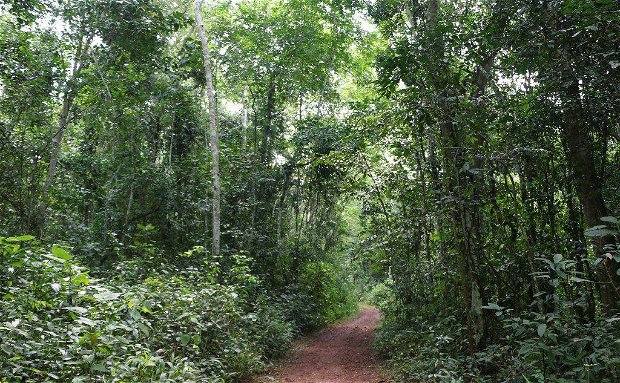 On the 1 day Mabira Forest zip lining trip, see what the Mabira Forest canopy has to offer the world in terms of thrilling activities. This short zip line tour has been designed to meet the needs of every eager adventurer on a Uganda safari. It allows you to visit the lush Mabira Forest Reserve, which is located 50 kilometers from Kampala and 20 kilometers from Jinja along the Kampala-Jinja highway.
Expect more than an exciting zip-lining adventure at Mabira Forest, as you'll get the opportunity to see intriguing bird sights and primates. This 300-square-kilometer woodland reserve is home to over 300 species of birds, making it an outstanding birdwatching site. It is also home to an estimated 200 tree species, as well as monkeys such as mangabeys, insects, and a variety of other creatures.
The zip lining in Mabira Forest is safe and secure, and thereafter, you may see the Griffin Falls or head to the Nile's Source for a boat tour, bungee jumping, or white-water rafting. The longer your Uganda safari lasts, the more options you'll have to explore.
Destination
Mabira Forest
Includes
Lunch
zip-lining fees
Bird sighting
Fulltime English-speaking Uganda safari guide
Zip lining guide fees
All trip activities except the optional ones
Travel in a 4×4 Safari Vehicle
Bottled drinking water
Excludes
Tips
Laundry
Personal insurance
Visas
Optional activities
Telephone bills
Cigarettes
Other drinks eg. Liquor
What to pack for 1 day Mabira Forest Zip lining tour
Helmet
Closed-toed shoes
Long pants
Comfortable shirts
Sun screen
Gallery
Itinerary
Early in the morning, eat your breakfast, and then depart from your Kampala or Jinja hotel, prepared to travel around 50 kilometers from Kampala or 20 kilometers from Jinja to Mabira Forest, Central Uganda's sole rain-forest. Zip-lining in Mabira is a one-of-a-kind activity available on a Uganda safari, and it is available in two shifts: morning and afternoon.
After arriving at Griffin Falls Camp, take a short walk through the forest to begin your 3- to 4-hour zip-lining trip with an expert zip-lining guide. The present 5 zip lines extend 250m across the gorgeous River Musamya, and the zip lining adventure is also a nature walk to the point where it is carried out on top of the tree.
Because the zip-lines run through a forest canopy, you'll be able to see a variety of mammal species such as red-tailed monkeys and grey-cheeked mangabeys, as well as birds such as great blue Turacos, African fish eagles, sooty flycatchers, blue breasted kingfishers, dwarf kingfishers, olive bellied sunbirds, red-bellied paradise flycatchers, palm nut vultures, and
Return to meet your guide after your 3-4 zip-lining adventure to rest and enjoy your lunch. You can combine your zip-lining tour with activities such as monitoring mangabey monkeys, bird watching, guided nature walks, bicycling, camping, and more. Your 1-day Mabira Forest zip line excursion comes to a conclusion when you return to Kampala/Jinja.