2 Days Murchison Falls Safari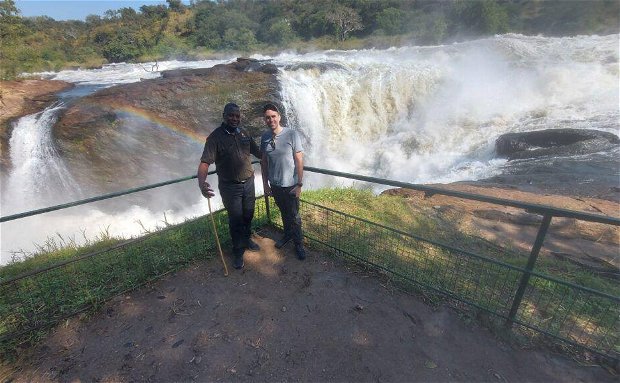 Time is limited, but you're interested in seeing the unique wildlife that Murchison Falls National Park has to offer? The 2 day Murchison Falls safari includes a thrilling game drive, a boat cruise, and views of the falls from the top.
The 2 day Murchison Falls safari package includes a visit to Uganda's largest safari area, Murchison Falls National Park, which is home to plentiful wildlife and off-the-beaten-path scenery.
It includes a number of exciting tour activities, including a game drive through the northern circuit of Uganda's largest and oldest safari park, where you can see buffaloes, leopards, lions, Rothschild giraffes, birds, antelopes, and much more.
Your two-day Murchison Falls safari tour also includes an exciting boat cruise or launch journey to the base of the falls.
Hundreds of water fowl, hippos, and crocodiles can be seen basking along the riverbanks. Kampala is the starting and ending point of your Uganda excursion to the magnificent Murchison Falls National Park.
Destination
Murchison Falls National Park 
Includes
Game drives
Boat cruise
Park entrance fees
All activities except optional ones
Fulltime English-speaking guide
Travel in a 4×4 Safari Van or a 4×4 Safari Land Cruiser
Relevant government taxes
Excludes
Tips
Laundry
Telephone bills
Cigarettes
Optional activities
Other beverages/drinks
Personal insurance
Things to carry for the 2 days Murchison Falls safari
Good camera with charger and extra battery
Sun glasses
Sun hut
Safari shoes
Binoculars
Insect repellents
Itinerary
Day 1
Drive from Kampala to Murchison Falls National Park; go for a boat cruise
Picked up by your knowledgeable Africa Reveal Safaris guide and driven to Murchison Falls National Park, your journey will take between 5 and 6 hours depending on the number of stops made along the way.
The route will be Kampala-Luwero-Masindi. Purchase some delectable fruits along the way, like as pineapples and oranges, and then continue to Masindi Town via Nakasongola, from where you will enter Murchison Falls National Park by the Kichumbanyobo gate in the south.
Drive to the park's northern area, but keep an eye out for the lively baboons and other monkeys on the Budongo Forest side. You will be served lunch at a local restaurant before joining other visitors on a 2:00 p.m. boat excursion to the bottom of Murchison Falls.
On a launch/boat ride, expect to see anything from hippos, crocodiles, and waterways to savanna animal species grazing near the river banks. Fish eagles, kingfishers, and bee-eaters are among the many water birds to be seen here, and as you approach the base of the falls, take in the breathtaking scenery and take photos.
You'll trek to the top of Murchison Falls to see how this massive cascade squeezes itself into a 7-meter-wide valley before tumbling 43 meters below. Return to the lodge by boat or in a 4WD Safari Van/extended 4WD Land Cruiser. Dinner and overnight accommodations have been secured at your desired lodge.
Meal Plan: Lunch and Dinner
Day 2
Game drive in Murchison Falls National Park and return to Kampala
After a leisurely breakfast, depart the lodge for a 2-3 hour game drive in the Northern circuit, which is home to beautiful savannas. Get up and personal with Rothschild giraffes, buffaloes, elephants, lions, leopards, hartebeests, Uganda Kobs, numerous bird species, warthogs, and more in your 4×4 Safari Van or 4×4 Safari Land Cruiser.
As you return to the resort, you'll see more wildlife. Check out of the lodge and make your way to the Masindi Hotel for lunch. You will be dropped off at Kampala or Entebbe Airport by your Uganda safari guide. This concludes your two-day Murchison Falls safari.
Meal Plan: Breakfast and Lunch