Tarangire National Park Tanzania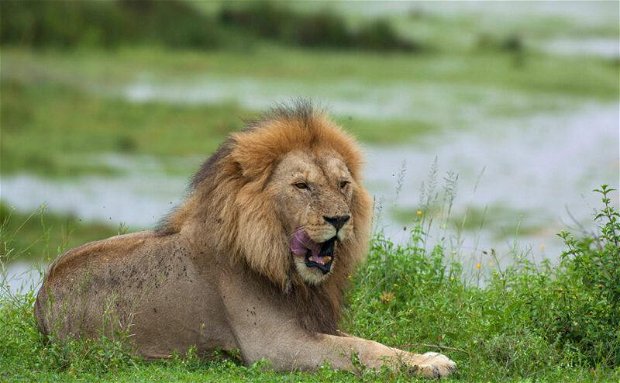 Tarangire National Park is a national park located in Tanzania's Manyara Region approximately 120 km away from Arusha. Tarangire National Park ranks as the 6th largest park in Tanzania stretching over an area of 2,600 square kilometers .The name of the park originates from the Tarangire River that crosses the park. The Tarangire River is the primary source of fresh water for wild animals in the Tarangire Ecosystem during the annual dry season.
Tarangire National Park is famous for the large herds of elephants, the mini wildlife migration, and the baobabs.
There are eight species of the baobab trees with only one found in Africa, six come from Madagascar and the last species is found in Australia.
The baobab trees are so popular because of their special shape with very long trunks that allow the trees to reach great height.
The trees have a relatively small crown with short and thick branches. The boabab that can be found in Tarangire National Park can reach a height of eleven meters, but a thickness of no less than 34 meters in circumference
The Tarangire National Park is also known as a wonderful birding destination and also features large numbers of game, particularly during the dry season, when the Tarangire River is the only source of water in the area.
Tarangire National park has a varied landscape in northern Tanzania. With majestic baobabs, many sunlight termite mound and large grassy savanna with extensive swamps. The beautifully rough and hilly terrain around a winding river that many animals come to drink water is eye-catching.
The meandering Tarangire River splits the park into two, and Tarangire River serves as the major lifetime of Tanrangire National park during the dry seasons.
The southern part of the park is normally less crowded and gives opportunity to travelers to enjoy the authentic African feel of Tanzania's countryside.
Best time to visit Tarangire National Park
The dry season is the best time for game drives in the park because this is when the animals of the park cluster together and closer at the Tarangire River. With wildlife in one spot this offers a great opportunity to see plenty of animals in one place and to witness the predator-prey relationship in action. 
Tarangire National Park is one of the best preferred destinations to see the Big Five African game and great for short trips including 1 day tours and 2 days trips. Therefore, enjoy a short trip to Tarangire National Park at affordable rates and still see the sought after African Big Five.