Selous National Reserve Tanzania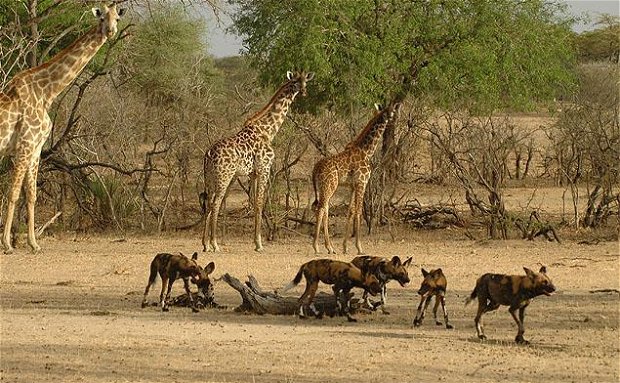 The Selous Game Reserve is a protected area in southern Tanzania. It covers a total area of 50,000 km2 (19,000 sq. mi) and has additional buffer zones. The Selous Game Reserve covers a total of no less than 5 percent of the surface of Tanzania and is divided into dozens of sub-regions.
Although selous national reserve is less known than, for example, the Serengeti and the Kruger Park, the Selous Game Reserve in Tanzania is referred to as the largest game reserve in Africa.
Selous national park is one of the largest game reserves in Africa and in the world, with its total land area larger than Switzerland and four times larger than the Serengeti national park. The park is utterly beautiful with most scenic wildlife.
Selous national reserve is a home to great wildlife species, ranking number one with the individual species number from tens to hundreds of thousands, and many multiple of any other parks offer.
Selous national game reserve has the biggest concentration of elephants in the African ecosystem at around 65,000 species. About 4,000 lions reside in the reserve and many more wildlife such as buffalo, zebras, impala, hippo, about 200,000 wildebeest species and many more.
The reserve is also well known for habituating the rear African dogs.
Selouse national reserve has diverse land scape with lakes, the Rufuji and the Ruaha rivers, rocks, savannas, forests and hot water sources all found in the reserve. The Rufuji river serves as a source of nutrition to the wildlife in selous national reserve.
However being the largest national reserve in Africa and one of the largest in the world, Selous national park still receives a few visitors.
Must know and best knowledge for travel to Selouse National Reserve

During the rainy season, from mid-March to May, Selous closes its doors. The river overflows, the paths become impassable and the tall grass makes it impossible to spot wildlife.
From June, travelers are treated to beautiful green pictures, fertile forests and a richly filled river. As the dry season progresses, the safaris become more and more successful as the wildlife shows up more easily. The best travel months are from August to March. 
The Northern section of Selous is home to a network of channels and lagoons that run off the Rufiji River. 
This lush landscape provides a water supply for the region's game and towards the end of the dry season the concentration of animals around these water sources is phenomenal.
The Selous National Reserve is bigger than some of the national parks in Tanzania and indeed blessed with immense wildlife for tourists to view while on Tanzania safaris.