Ruaha National Park Tanzania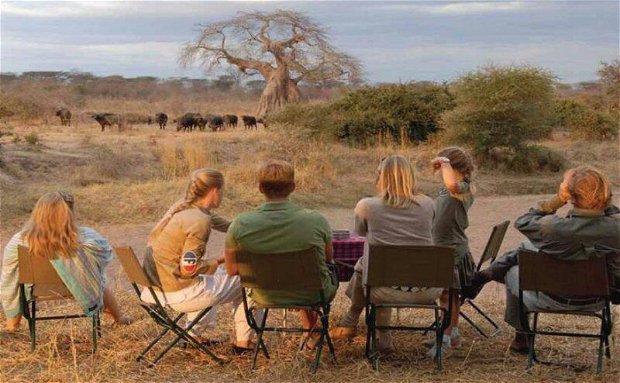 Ruaha national park apparently appears to be largest national park in Tanzania, The addition of the Usangu Game Reserve and other important wetlands to the park in 2008 increased its size to about 20,226 km2 (7,809 sq. mi), making it the largest protected area in Tanzania, as well as in East Africa.
Ruaha national park is about 130 km west of Iringa, it is also part of the 45000 square kilometers with Rungwa Kizigo Muhesi ecosystem consisting of the Rugwa game reserve, the kizigo and Muhesi game reserve.
All you need to know about Ruaha National Park
Ruaha national park has a pristine and rugged appearance with spectacular scenery, making it perhaps one of the most intriguing parks in Africa. With Rugwa game reserve and Usangu game reserve, enable the existence of both flora and fauna despite the park not being famous and receiving few visitors 
The Park has an impressive variety of landscape with grassy plains and hills, acacia and Miombo forest, baobab trees all enclosed within the Ruaha River which is the heart of the park.
The Ruaha park has a remarkable topography with an undulating plateau of around 900 meters on an average has occasional rocky outcrops.
The mountains in the south east of Ruaha park extend to about 1600 and 1900 meters high respectively. The park has various sand rivers, which are used by animals during the dry season as corridors to reach out to areas that still have water.
Ruaha Park is endowed with wildlife and about 10,000 elephants live in Ruaha National Park. There is also the chance to see kudus, other antelope species, hippos, crocodiles, giraffes, lions, leopards, wild dogs and about 480 different bird species.
Due to the rugged nature of the Park, it makes it inaccessible and tiresome to travel by land, therefore it would be much better to cover the park by flight since it saves time and also lets the traveller to participate in an activity at Ruaha Park for instance guided walk.
Ruaha National Park is a top destination for nature walk safaris in Tanzania suitable for all age groups. Visit the park and enjoy a variety of nature walking tours. However, in case you have children or a child below 2 years be prepared to book for a luxury accommodation facility as they are not allowed in the budget lodges all through the national parks.