Lake Naivasha National Park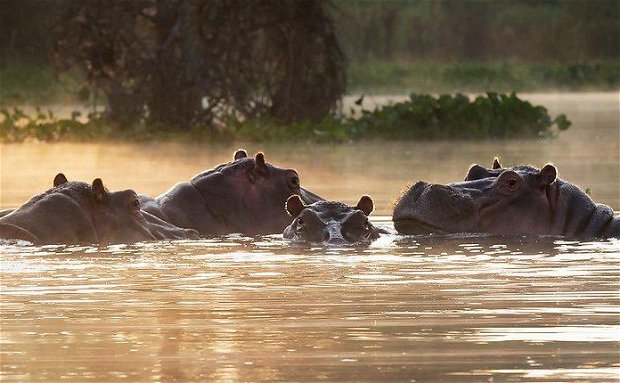 Lake Naivasha National Park is commonly known as "sheer adventure" is located northwest of the capital city of Kenya. (Nairobi)
The name Naivasha came from a Maasai word Naiposha meaning "rough waters" and was named by the locals. The National park was established in 1995 covering an area of 140 square kilometers.
Lake Naivasha National Park is surrounded by two lakes that is L. Oloidien and L. Sonachi and also has a unique feature – an extinct volcano called Mount Longonot and a thick forest that's found along the cratered mountain.
Lake Naivasha National park is dominated by acacia trees that are mostly found on the banks of the lake and is also habitant to over 350 bird species especially along the shores of the lakes and nearby Hells gate National Park.
The national park has got beautiful attraction features like Crescent Island where animals freely roam around and are easily accessible by either boat or 4*4 vehicle passing through the muddy swampy roads.
Lake Naivasha is a major attraction site for bird lovers for it harbors over 350 species of birds especially during the rainy seasons. The thick papyrus at the lake is home to weaver birds, African fish eagles, gonolek, Palearctic, oxyura, red knobbed coot, flamingo, African spoonbill, porzana pusilla, etc.
The park also harbors animals like Leopards, Lions, Hippos, Giraffes, Zebras, and Buffaloes, etc.
Activities conducted at the park include boat cruising on the Naivasha Lake, Hike Longonot mount, horse riding, Birding and Game viewing, etc.