Kidepo Valley National Park Uganda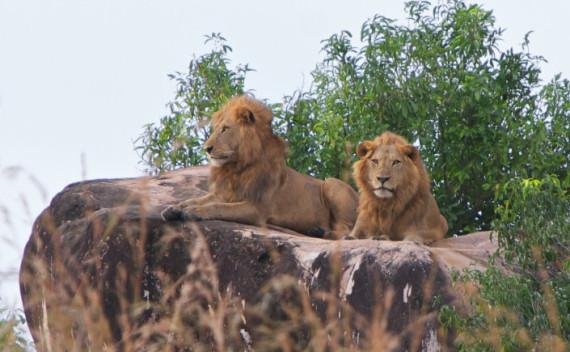 Tucked far in the northeastern region of Uganda, Kidepo Valley National Park is apparently referred to as one of Africa's best wilderness. Kidepo is the most isolated national park in Uganda but still so privileged to stand out as a top Uganda safari destination any wildlife enthusiast can visit to see wildlife and enjoy the scenery of this great park.
Kidepo Valley National Park harbors a couple of rare species that cannot be found in any other Ugandan national park. Situated within a region that has very unique cultures, aside form viewing wildlife, a visit to Kidepo is best suited with a cultural tour.
Kidepo Valley National Park is a true gem worth visiting with an abundance of wildlife that remains much more intact because of the location of the park leaving it host to fewer tourists than other destinations.
The area was gazetted as a national park in 1962, located in the Kaabong district of northeastern Uganda.
Getting to Kidepo National Park can be either by road or air. There is an airstrip inside the park which makes it easy for tourists traveling by air to reach the park and have safaris. It is approximately 510 kilometers by road from Kampala to Kidepo. It is almost 12 hours ride from the capital to the park but a journey worth undertaking.
The best time to visit Kidepo Valley National Park for game viewing is during the dry season months of July and August. This is because during these times animals are concentrated near water points to quench their thirst unlike in the rainy season when water is abundant and therefore animals are dispersed all through the park. During the dry season, it is sunny with a few cloudy days which makes views great.
Accommodation is available in the park putting into consideration all kinds of travelers. Accommodation in Kidepo Valley National Park ranges from luxury to budget which makes it a suitable destination no matter one's planned budget. Some of the luxury lodges include Apoka safari lodge and the newly constructed Adere safari lodge, mid-range lodges include Nga'moru wilderness camp and savannah Kidepo lodge whereas Apoka camp offers budget accommodation.
Attractions/Activities in Kidepo Valley National Park
Not at any moment can a tourist get bored on a safari to Kidepo Valley National Park because of the various activities that one can undertake and these include wildlife viewing, cultural tours, bird watching, hiking, nature walks, and sightseeing.
Wildlife: Kidepo Valley National Park has numerous numbers of animals including especially endemics that cannot be seen anywhere else in Uganda. The park has a very impressive mammal list with 20 species of mammals. The cheetah and blackbacked jackal are endemic to the park and cannot be seen anywhere else. Common animals usually spotted in the park include lions, zebras, buffalos, Rothschild's giraffe, elephants, jackals, eland, Ugandan kob, klipspringer. Rare but present wildlife include caracal, aardwold, lessed kudu, greater kudu, mountain reedbuck, Guenther's dike-dik. These animals can be seen on a game drive in the park.
Scenery: The scenery of Kidepo Valley National Park is very wonderfully beautiful. Just like the name portrays the park is surrounded by hills which makes it remain below as though a valley. There are two valleys on either sides of the predominantly mountainous park which are Kidepo valley and Narus valley. The beautiful scenery is comprised of open grassland interspersed with acacia trees, desert dates and rocky outcrops.
Birdlife: Around 475 bird species are found in the Kidepo Valley National Park. This makes it a great bird watching hot spot for birders to spot a variety of bird species all through the savannah grasslands of Kidepo. Notable birds in Kidepo Valley National Park include the dark chanting goshawk, kori bustard, little bee-eater, red and yellow barbet, Abyssinian roller, black-breasted barbet, chestnut weaver, fox kestrel, greater kestrel, jackson's hornbill, purple grenadier, pygmy falcon, rose-ringed parakeet, rufous chatterer, and many more. The ostrich, which is the largest bird is only seen in Kidepo national park in Uganda