Katavi National Park Tanzania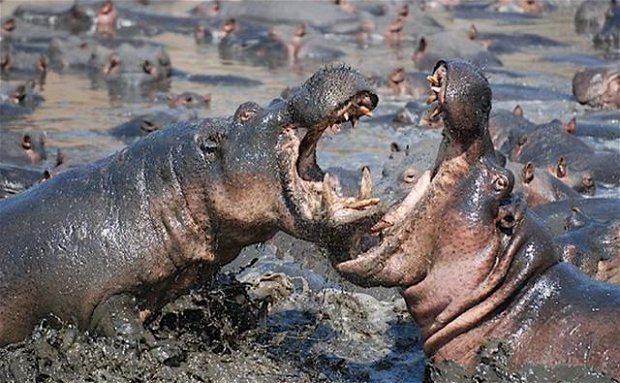 Katavi national park is a Tanzanian National park that was created in 1974. The park is located in Katavi Region and encompasses the Katuma River and the seasonal Lake Katavi and Chada flood plains. It's a remote park that is less frequently visited than the other national parks.
The park is approximately 4471 square meters making it the third largest national park in Tanzania. . Katavi boasts Tanzania's densest concentration of both crocodiles and hippos. Katavi's lions and leopards have no shortage of prey: impala, eland, topi, zebra and big herds of buffaloes wandering the short grass plains. With a bit of luck you can also see sable and roan antelopes. A kaleidoscope of more than 400 bird species flits across the trees, riverbanks, swamps and palm groves while flotillas of pelican cruise the lakes.
It is during the dry season, when the floodwaters retreat, that is when Katavi truly comes into its own. The Katuma River, reduced to a muddy trickle, forms the only source of drinking water for miles around. Katavi's most singular wildlife spectacle is provided by its hippos. Towards the end of the dry season, up to 200 individuals might flop together in any riverine pool of sufficient depth.
The park is easily accessible by use of a charter flight operated by Zantas Air services or Safari Air Link. The other option is by the use of the road which takes approximately20 hours of driving making it a tough but spectacular journey.
Activities conducted in the Katavi National Park
The main activities are game drives in the park. You can go on two half day game drives or even full day game drives. Both morning and evening.
Also possible are one to two hours guided walking safaris which need to be arranged with the park wardens beforehand.
Typical pictures of Katavi are: big herds of buffaloes, zebras, topis, elephants in small families and pools with hippos and crocodiles. Roan antelope and sable antelope are the highlights of the park.
Going on a game drive in Katavi means discover, there are still places where no one else has been before. You will come across absolutely undisturbed nature and enjoy the amazing fauna the park has to offer.