Gombe Stream National Park Tanzania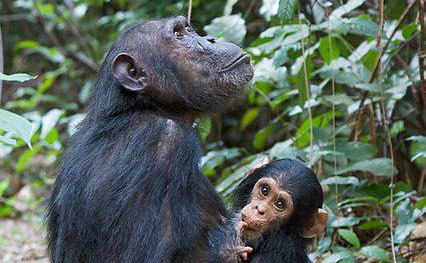 Gombe National Park is also known as Gombe Stream National Park is located on the western border of Tanzania and Democratic Republic of Congo, and lies at the shores of Lake Victoria.
Gombe National Park appears to be Tanzania's smallest national park stretching about 56sq km. Despite being small in nature Gombe Park is famously pronounced for primate inhabitants and its connection to Jane Goodall has made it to be renowned worldwide.
Gombe Park has a variety of wildlife which is so attractive. Gombe Park is one of the best parks with chimpanzee trekking in East Africa. Gombe Stream is an untamed place of lush forests and clear lake views. The lush forest is divided by 13 streams that run down the escarpment to the sandy beach. The streams contribute to the name of the park.
The major attraction at Gombe stream is the chimpanzee families that live protected in the park's boundaries. The park is also home to troops of habituated olive baboons that are usually found on the lakeshores, the red-tailed and red colobus monkeys that are regularly hunted by chimps – stick to the forest canopy.
Gombe Park has also got 200 odd bird species that range from the iconic fish eagle to the jewel like Peters twin spots that hop tamely around the visitor's Centre are all to know about the attractions in Gombe Park

Best time to visit Gombe Stream National Park
The chimpanzees tend to stick to the lower slopes of the escarpments during the drier month (May to October), which is therefore the best time for tracking them. 
Gombe Park is also well known for its pleasant, relatively dry season that stretches from May to October and a humid , stormy Wet season from November to April.