Gishwati-Mukura National Park Rwanda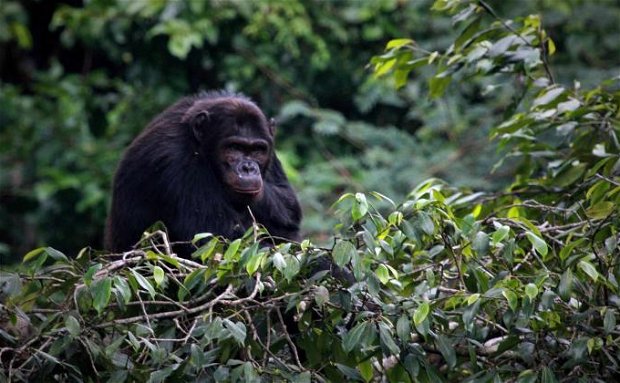 Gishwati-Mukura National Park is Rwanda's fourth national park covering just about only 34 square kilometers with a buffer zone. The park is a forested habitat formed by two forests which Gishwati forest and the other Mukura forest. In 2015, the government of Rwanda resolved to create another national park by combining Gishwati and Mukura forests.
The Gishwati and Mukura forests sit on the ridge which divides the Congo and Nile water catchment areas, along the incredibly bio diverse Albertine Rift. Formalization of Gishwati-Mukura forests on national park status in 2015 was aimed at helping redress the balance of the eco system, increase a number of trees to improve soil fertility, stabilize slopes and regulate stream flow.
Gishwati Forest was once having a flourishing eco-system extending till far north near Volcanoes National Park. However, after the 1994 Rwanda Genocide many people who were returning from across the border spread out over the land heading towards the forested areas in order to find land to resettle their families.
The forest was destroyed and just a small portion remained with a few animals managing to survive. It was in 2007 when an American research facility stepped in with the aim of saving a population of less than 20 chimpanzees that had managed to survive. Following the successful conservation efforts, the protected area began to flourish once more.
Gishwati forest inhabits primates including a group of 20 chimpanzees, golden monkeys, L'Hoest's monkeys and blue monkeys. Within Gishwati forest are about 232 bird species.
Mukura Forest held a reserve status for the past several years, however, the size of the forest reduced after pressure from the population. Mukura forest has about 163 bird species especially the Albertine Rift Endemic species and forest specialists.
The protected Gishwati-Mukura Park now gives both forests a protected status. The forests are linked by a wildlife corridor that offers incredible biodiversity providing for free movement of primates including the Black and white colobus monkeys, L'Hoest's monkeys, Blue monkeys and golden monkeys.
Activities that can be undertaken in the Gishwati-Mukura Park include a guided nature hike, guided chimpanzee trekking and monkey tracking, visit to the waterfalls and bird watching.
How to Get to Gishwati-Mukura National Park 
To access Gishwati-Mukura National Park, tourists can go either by road or air. By road, any kind of safari vehicle can be used whether on a self-drive or booked a safari vehicle from a tour company. By road it is about 170 km on an approximate road drive of 4 hours. 
There are no many lodges around the park. For accommodation when visiting the park the most recommended lodge is the Gishwati Lodge. It is comprised of 6 rustic forest lodges offering an adventurous yet luxurious essence. 
For a small forest experience, nature walk or see how conservation efforts help restore habitats and wildlife, then include Gishwati-Mukura National Park in your Rwanda tour itinerary.