Our Blog

East African Travel Stories and Inspiration
MGAHINGA GORILLA NATIONAL PARK
Posted on Sun April 16, 2023.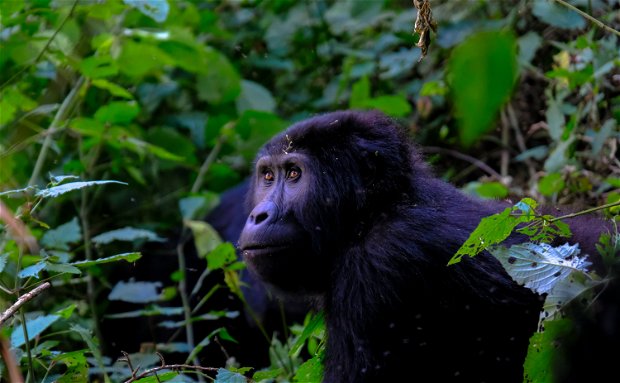 Visiting the Mgahinga Gorilla National Park in Uganda is a once-in-a-lifetime experience for animal lovers and adventure seekers alike.
This beautiful park is home to an array of animal species, including the critically endangered mountain gorillas. While exploring this magical destination, you can also experience Uganda's rich cultural heritage and learn about the fascinating customs and traditions of the local people. That's where Africa Reveal Safaris come in, providing tourists with an unforgettable cultural tour and gorilla trekking experience.
The Mgahinga Gorilla National Park is located in the southwestern part of Uganda and is accessible by road from the city of Kampala. The park is part of the Virunga Mountains and encompasses three beautiful peaks: Mount Muhabura, Mount Gahinga, and Mount Sabinyo.
When you book a tour with Africa Reveal Safaris, you can expect a seamless travel experience, including convenient transportation, knowledgeable guides, and comfortable accommodation. The company has a team of expert guides who are well-versed in the local culture and geography and are keen to help you make the most of your experience.
On your cultural tour, you will get to taste traditional Ugandan cuisine, dance to the beat of local music, and witness a thrilling Batwa dance performance. The Batwa people are indigenous to the park and have been living there for centuries. They have a rich cultural heritage that includes storytelling, songs, and dances that reflect their connection to the forest and its inhabitants.
One of the most exciting activities during your tour will be the gorilla trekking experience. These magnificent animals are an endangered species, and there are only a few thousand left in the world. Seeing them up close in their natural habitat is an unforgettable experience that you will treasure for a lifetime.
During the trek, you will be accompanied by expert guides who will lead you through the forest and help you navigate rocky terrain or obstacles. The treks can be challenging, but the payoff is well worth it when you finally see the gorillas in their natural habitat.
After the trek, you can relax and unwind at the comfortable and luxurious lodges located around the park. You can also embark on adventurous outdoor activities like Canoeing and Many more.
Therefore, Africa Reveal Safaris offers an excellent opportunity for travelers to experience the culture, wildlife, and beauty of Uganda's Mgahinga Gorilla National Park. From cultural tours and gorilla trekking to outdoor adventures and luxurious accommodations, this is the ultimate destination for those seeking an unforgettable travel experience.
Book your trip today and get ready to have the time of your life!