Our Blog

East African Travel Stories and Inspiration
Experiencing the Extraordinary Safaris with Africa Reveal Safaris
Posted on Wed June 21, 2023.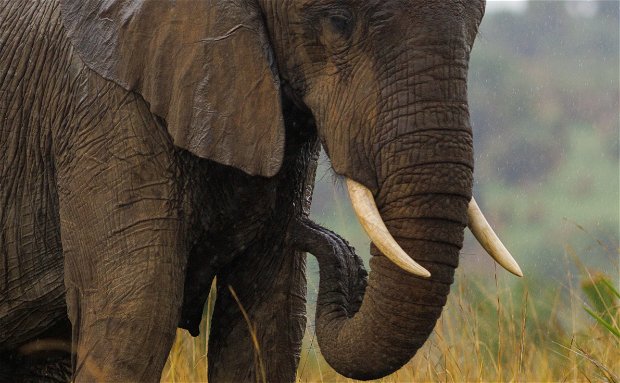 Embarking on a journey to the heart of Africa is a dream for many wildlife enthusiasts and adventurers. Uganda, known as the "Pearl of Africa," offers an unparalleled safari experience where dense rainforests, vast savannahs, and majestic wildlife await. When it comes to planning a memorable Ugandan safari, Africa Reveal Safaris stands out as a trusted and reputable company that specializes in creating bespoke safari experiences tailored to your preferences and interests. In this blog post, we will explore the unique offerings of Africa Reveal Safaris and why they are the perfect choice for an unforgettable Ugandan adventure.
Africa Reveal Safaris, founded on 13/03/2018, has quickly established itself as a prominent player in the Ugandan safari industry. Our dedication to providing personalized and immersive experiences sets us apart. Ensuring timely responses and addressing any queries you may have, with an authentic passion for exploring Uganda's natural wonders, Africa Reveal Safaris guarantees an unforgettable journey.
Tailored Safaris for Every Preference:
One of the standout features of Africa Reveal Safaris is our commitment to crafting bespoke safari itineraries. Whether you are a wildlife enthusiast, a bird-watching aficionado, or a cultural explorer, our team of experienced guides and tour consultants will curate a personalized safari that suits your unique interests. From thrilling encounters with the iconic Big Five to tracking endangered mountain gorillas in Bwindi Impenetrable National Park, every adventure is designed to exceed your expectations.
Unparalleled Wildlife Encounters:
Uganda boasts an incredible diversity of wildlife, and Africa Reveal Safaris ensures that you have the opportunity to witness the wonders of nature up close and personal. Journey through Murchison Falls National Park, where you can witness the awe-inspiring sight of the mighty Nile River merging into a magnificent waterfall while encountering elephants, giraffes, and hippos along the way. Explore the captivating Kibale Forest National Park, home to a wealth of primate species, including the endangered chimpanzees. Prepare to be enchanted by Queen Elizabeth National Park, renowned for its tree-climbing lions, leopards, and a vast array of bird species.
Expert Guides and Exceptional Service:
Africa Reveal Safaris takes pride in our team of experienced guides who possess an in-depth knowledge of Uganda's diverse ecosystems and wildlife habitats. Our expertise and passion for conservation enable us to offer invaluable insights and make your safari experience truly extraordinary. Additionally, the company's commitment to sustainable tourism and local communities ensures that your journey contributes positively to both the environment and the people you encounter along the way.
Therefore, when it comes to embarking on a bespoke Ugandan safari experience that fulfills your wildest dreams, Africa Reveal Safaris is the ideal choice. With our dedication to personalized service, seamless communication and expert knowledge of Uganda's natural treasures, we ensure that every moment of your safari is memorable. Prepare yourself for remarkable wildlife encounters, breathtaking landscapes, and lifelong memories as Africa Reveal Safaris showcases the best that Uganda has to offer.
Embark on a journey with Africa Reveal Safaris and let the wonders of Uganda leave an indelible mark on your soul.