Our Blog

East African Travel Stories and Inspiration
Batwa Cultural Experience
Posted on Sat May 22, 2021.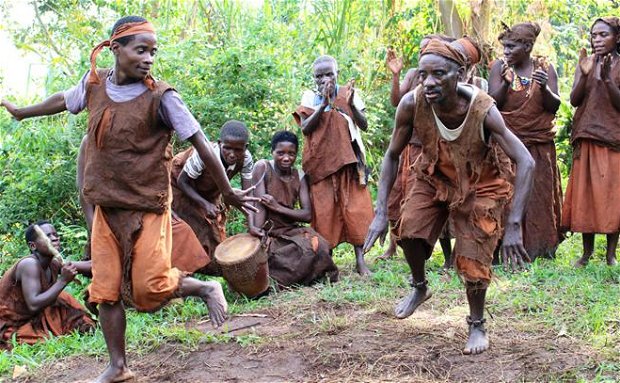 The Batwa also known as the pygmies because of their height live in the south western part of Uganda in the districts of Kisoro, Kasese, Kabale, and a small population in Rukungiri.
Initially the Bwindi Impenetrable National Forest of Uganda was the home to the Batwa before they were evicted due to the conservation projects to protect the mountain climbing Gorillas.
Batwa Cultural Experience
According to the Ugandan law and government, the Batwa were termed as nomadic people who had never settled in one location, and therefore had no claim to the land.
For that reason the Ugandan government had no legal obligation to compensate them with new land and as a result, the Batwa were displaced.
They were forced to leave their traditional homeland causing them to settle around the Mgahinga and Bwindi Impenetrable Reserve. Lacking resources, the Batwa are now dependent on NGOs and donors for survival.
Today there are around 3000 Batwa existing in extreme poverty staying in their grass thatched huts in villages living in constant fear of being evicted.
A marginalized community excluded from mainstream society, with limited access to work, education and healthcare, they have struggled to adapt to the changing times.
Though the good news today is that the government of Uganda has setup initiatives to support the tribe in areas such as education, housing, and income generation. One of its initiatives was to set up cultural experience tours, during which visitors spend time with them, see how they live, and learn about the tools and tricks they used to survive for centuries in Uganda's tangled forests.
A visit to Bwindi to see the mountain climbing gorillas, accompanied by the Batwa Cultural experience would dovetail nicely with your morning gorilla excursion.
With luck, you'll spend no more than 3-4 hours finding your gorilla family, leaving the afternoon free to spend time with the Batwa enjoying displays of traditional hunting and fire-making skills, as well as music performed on wooden instruments and animal-skin drums.
Batwa Experience
You'll also learn how they build their huts, including the high-up 'nests' they build in trees to protect small children from marauding predators Optionally you could visit the Batwa at Mgahinga and take a gentle cultural trail through the forest accompanied by community guides who will show you how they forage for food, trap animals with snares made from branches, and make tools and medicines out of plants.
The trail ends at Garama Cave, a 200m-long lava tube, where members of the tribe perform spine-tingling songs and music in the dark cave. The Batwa cultural trail is the major source of employment and income to Batwa pygmies. They fully run the experience in form of guides, dancers and singers.
The money collected is given back to Batwa in form of food, clean waters, schools, houses, scholar, and scholastic materials among others. Doing a Batwa trail is therefore an indirect way of supporting Batwa pygmies to improve their standards of living.
In Bwindi impenetrable national park, the batwa experience is best in buhoma and buninga forest where a gentle walk is conducted accompanied by the guide with beautiful experiences of black smith, the traditional herbalist who treats the sick with medicinal plants making your visit worthwhile.
A 3 hours village walk to buhoma begins with a visit to the handcraft shop selling handmade artefacts such as fabrics, beeswax candles and wood carvings, all produced by talented local craftsmen and women.
The Batwa community performs songs and dances about their former life in the forest, introducing you to another unique local culture. Proceeds from the tour support community development projects such as a secondary school, maize mill and microfinance circle, and the Batwa receive all proceeds from their performances.