3 Days Birding Watching Safari Uganda – Entebbe, Mabamba Swamp & Mabira Forest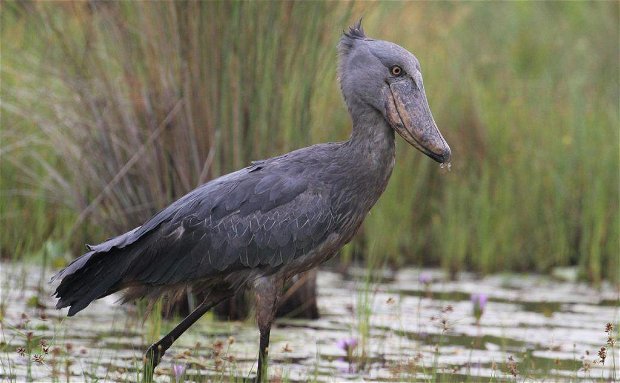 The Mabamba Swamp east of Entebbe, just on the beaches of Lake Victoria, Botanical Gardens in Entebbe, and Mabira Forest Reserve along the Kampala-Jinja route are all included in the 3-day birding safari Uganda tour.
Your three-day birding safari in Uganda includes two nights and meals, and it starts and ends in Kampala/Entebbe.
Destination
Entebbe, Mabamba Swamp & Mabira Forest
Includes
Birding
Entry fees
Bottled drinking water
Travel in a 4×4 Safari Van/Land Cruiser
English-speaking driver guide
Canoe/boat ride at Mabamba swamp
Any relevant government taxes
All activities but not the optional ones
Excludes
Tipping
Laundry services
Visa fees
Cigarettes
Airfares/flight fees
Telephone bills
Personal insurance
Other drinks or beverages
Optional or extra activities
Shopping bills
What to pack for your 3 days birding safari Uganda
Snacks
Good camera
Sunscreen
Sun hut
Safari clothes
Pair of binoculars
Light rain jacket
Insect repellents
Itinerary
Day 1
Travel from Kampala to Mabira Forest Reserve-go for bird watching
After breakfast, depart Kampala for Mabira Forest Reserve to go bird watching. Mabira is around a 1 to 2 hour journey from Kampala on the Kampala-Jinja route.
On the way, you'll stop at Ssezibwa Falls in Mukono to take in the scenery and learn about the traditional significance of the falls before connecting to the Mabira Ecotourism Center, where you'll meet the bird guides.
Begin your 3-day Uganda birding safari with a guide in the hopes of spotting interesting bird species such as African bellied paradise flycatchers, sooty flycatchers, grey-headed sunbirds, dwarf kingfishers, blue-breasted kingfishers, toro olive greenbul, black and white casqued hornbill, Jameson's wattle eyes, purple throated cuckoos, Great blue turacos, to name a few.
Return for lunch following your birding adventure, then in the afternoon, try your hand at zip lining. Dinner and an overnight stay in Kampala are planned.
Day 2
Drive to Entebbe-go for birding in Botanical Gardens
After breakfast, drive to Entebbe for your Uganda bird watching safari tour's second day. Today, your 3-day Uganda birding safari includes a visit to the Botanical Gardens, which are home to over 150 different bird species.
Sunbirds, cuckoos, great red warblers, ross turacos, red chested superbs, and various monkeys are among the different birds you anticipate to see while taking in the picturesque view of Lake Victoria.
After that, have a picnic lunch in the lovely gardens before visiting Uganda Wildlife Education Centre to see a variety of wildlife species such as lions, giraffes, antelopes, leopards, zebras, chimps, and birds such as the shoebill stork. The hotel will provide dinner and an overnight stay.
Day 3
Bird watching in Mabamba Swamp and return to the hotel
After breakfast, go to Entebbe, which is roughly 50 kilometers from Kampala. For your next birding tour, take a boat or canoe ride to Mabamba Wetland.
While you're here, look for the elusive shoebill stork, White-shouldered tit, papyrus gonoleks, African purple swamp hen, white-faced whistling duck, swamp flycatchers, African water rail, Squacco heron, grey-headed gull, Blue-breasted bee-eaters, spur-winged lapwing, Madagascar bee-eaters, and other species.
Return to the hotel or the Entebbe airport for departure, and your 3-day Uganda birding safari comes to an end.