15 Days Uganda Rwanda Safari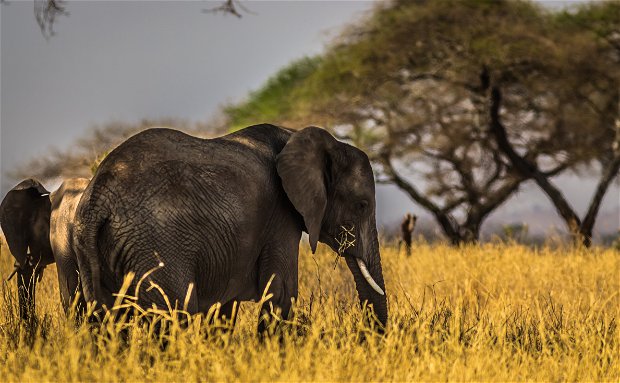 This exceptional and unrivaled 15-day Uganda Rwanda Safari includes gorilla trekking in Rwanda's Volcanoes National Park and Uganda's Bwindi Impenetrable Forest, cultural experiences in both countries, chimpanzee trekking adventures in Nyungwe Forest and Kibale Forest National Parks, and rewarding game viewing opportunities in Queen Elizabeth and Murchison Falls National Parks.
Expect decent accommodations in all of the destinations you'll visit during this 15-day Uganda Rwanda Safari, which begins in Kigali, Rwanda, and ends in Kampala/Entebbe, Uganda.

What is included in the 15 days Uganda Rwanda Safari?
·         Uganda and Rwanda Gorilla Permits.
·         Nyungwe and Kibale Forest chimpanzee permits.
·         Services of a registered safari guide.
·         Transfer to all safari destinations by road.
·         Fuel expenses.
·         Cultural experiences.
·         Driver expenses such as accommodation and allowances.
·         Park entrance fees, where applicable.
·         Unequalled game drives.
·         Applicable Government taxes.
·         Bottled water throughout the trip.
·         Boat rides.
What is excluded in our 15 days Uganda Rwanda Safari?
·         Domestic and International flight departing/arriving at Entebbe as well as Kigali International Airport.
·         Travel insurance.
·         Personal expenses like souvenirs, shopping, laundry, extra meals, telephone calls, tips and drinks.
·         Optional activities that aren't part of the itinerary.
Itinerary
Day 1
Depart Kigali City/International Airport for Nyungwe Forest National Park
Early in the morning, at 7:00 a.m., you will be picked up from your hotel and taken southwards towards Nyungwe Forest National Park to begin your 15-day Uganda Rwanda Safari.
The journey takes 5-6 hours, including stops at Nyanza's historic King's Palace and Butare's Ethnographic Museum. Arrive in plenty of time for lunch and to recover from the long travel.
Meal Plan: Breakfast, Lunch and Dinner.
Day 2
Chimpanzee Trekking and the Canopy Walk adventure
This morning, we get up early for a trip into Nyungwe's bush, where we'll spend some quality time with some of Rwanda's Chimpanzee population.
Make your way to the Visitor Center for training on chimpanzee trekking procedures and to observe these endangered Great Apes. If you're going on this adventure, bring a lunch box because you won't be able to return to the Lodge until the evening.
Enjoy a picnic lunch and a nature-filled afternoon on the canopy walk after the complete chimpanzee trekking experience (including the one hour in their presence).
This time, you'll take a walk on a 45-meter high bridge hung above tree canopies and a deep gorge for a unique view of the forest and Park residents.
Meal Plan: Breakfast, Lunch and Dinner.
Day 3
Travel to Volcanoes National Park, in the north-west of Rwanda
On the third day, we travel to the lush Volcanoes National Park in the north-west of the country, which is home to mountain gorillas.
The environment alters slightly in this park since the Giant Apes live on the Virunga Mountains' slopes, which are dominated by more Bamboo forest and Tropical forest.
Lunch will be served en route, and the rest of the evening will be spent resting in preparation for another day of primate trekking.
Meal Plan: Breakfast, Lunch and Dinner
Day 4
Gorilla trekking experience and visit to Gorilla Guardian Village or Twin Lakes
We'll be up early today for breakfast before heading to Kinigi Park Headquarters for a briefing on jungle conduct and safety.
After that, board a vehicle for a drive to the Park's boundary (where gorilla trailheads are located), then follow the lead of trained Ranger guides to hunt for the assigned gorilla group, which takes 2-5 hours and includes a magnificent one-hour encounter with them.
Later in the afternoon, take a cultural tour at Gorilla Guardian Village to learn about the many cultures of Rwanda's three ethnic groups, as well as unique rituals, dances, and dishes. Relax after a long day with a cold bath, a hot supper, and a good night's sleep.
Meal Plan: Breakfast, Lunch and Dinner
Day 5
Cross over to Uganda, then drive to Bwindi Impenetrable National Park
Travel to Uganda via the Cyanika or Katuna border checkpoints for another dose of adventure and thrills. Arrive in the afternoon at your pre-arranged lodging in the Rushaga region of Bwindi Impenetrable National Park.
Set up camp, have lunch, and then sleep for the rest of the day to save energy for the next day's expedition.
Meal Plan: Breakfast, Lunch and Dinner.
Travel time: 4-5 hours.
Day 6
Gorilla Trekking Experience in Bwindi Impenetrable National Park
Another great and remarkable day of your 15-day Uganda Rwanda Safari awaits you. After a delicious breakfast, travel to the Park Headquarters for an orientation that will ensure that you walk and spend time with the Giant Apes securely and successfully.
Start the journey at 8:00 a.m. alongside 7 other guests, ranger guides, and porters, and continue for the next 1-5 hours before eventually seeing the gorillas. After one hour has passed since you found them, your clock begins to tick.
The afternoon is spent learning about the Batwa pygmies' hunter-gatherer lifestyle as we see them manufacture fire by rubbing sticks together, listen to heartwarming stories and songs about their fascinating past while living in the jungle, and visit their small grass-thatched dwellings, among other things.
Meal Plan: Breakfast, Lunch and Dinner.
Travel time: 4-5 hours.
Day 7
Connect to Queen Elizabeth National Park via the famous Ishasha sector
Leaving Bwindi Impenetrable National Park behind, travel to the northern plains of Queen Elizabeth National Park's Ishasha sector, where your experience will be blessed.
We'll first stop in the Ishasha region to see the tree climbing lions, and then continue to the Lodge for the game drive.
Meal Plan: Breakfast, Lunch and Dinner.
Day 8
Wildlife Viewing experience in Queen Elizabeth National Park
Take an early morning game drive with a Uganda Wildlife Authority Ranger guide to see lions, leopards, spotted hyenas, elephants, Cape buffaloes, Hippos, Uganda Kobs, Defassa waterbucks, and Topis, as well as trips to drinking sites where the majority of the animals congregate.
With over 95 animal species, 600 bird species, and many reptile species, Queen Elizabeth National Park is known as one of the top Wildlife Sanctuaries in the country.
After lunch at the Lodge, set off on an afternoon adventure on the Kazinga Channel in search of the biggest concentrations of Hippo and Nile crocodiles. As the sun sets over the vast plains, return to the Lodge.
Meal Plan: Breakfast, Lunch and Dinner.
Day 9
Continue to Kibale Forest National Park, Primates Capital of the World
Today, we travel 3-4 hours from Queen Elizabeth National Park to the richly endowed Kibale Forest National Park, with vistas of the Rwenzori Mountains and the lush slopes of Fort Portal.
For the following two nights, we'll be staying in or near the lush Kibale Forest National Park.
Meal Plan: Breakfast, Lunch and Dinner.
Day 10
Explore Kibale Forest National Park in a guided chimpanzee trek
Move or be driven to Kanyanchu Visitor Center from your respective lodgings for a safety briefing on how to have a successful chimpanzee trekking adventure.
You will be guided through the procedures to be followed in the event that chimps charge, as well as how to prevent upsetting them.
The next phase is to go into the bush to look for the habituated chimp group, which can take anywhere from 1 to 5 hours and culminates in an hour of observation and shooting.
Your guide will find a good location for you to eat your packed lunch before continuing on to the Bigodi Wetland Sanctuary for another animal excursion.
Meal Plan: Breakfast, Lunch and Dinner.
Day 11
Drive to Murchison falls National Park, home to the World's most powerful waterfalls
We leave the chimps behind and travel to Murchison Falls National Park, which is home to the world's most powerful waterfalls.
Our first en-route stop will be in Hoima Town for lunch, followed by a photo break at the Albertine escarpments. From here, proceed to the Safari Lodge, which has been allocated for refreshment, dinner, and overnight.
Meal Plan: Breakfast, Lunch and Dinner.
Day 12
Full day discovery of Murchison falls National Park
Following a delicious breakfast, we have another opportunity to participate in exciting activities in Uganda's bush. Breakfast is given at the Lodge, and then begin your experience with a game drive along the well-marked game tracks, where you will observe a variety of animals and birds.
Sum up your adventure near the Nile's banks, where most animals congregate to drink water and graze on lush pasture.
After 3-4 hours of wildlife drives, a hot lunch is a great way to refuel before heading to Paraa jetty for a briefing before boarding the waiting boat for a Nile River cruise. Concentrate your efforts on the banks, where you'll find the biggest numbers of hippos and Nile crocodiles.
 Meal Plan: Breakfast, Lunch and Dinner.
Day 13
Drive to Kampala, Uganda's Capital via Ziwa Rhino Sanctuary
We drive to Kampala City after a big breakfast and packing up, stopping at the Ziwa Rhino Sanctuary on the way. From here, we'll trace the country's only wild population of southern white rhinos before having lunch in the same location.
Arrive in the city late in the afternoon and check into the safari lodge you've reserved for dinner and the night.
Meal Plan: Breakfast, Lunch and Dinner.
Day 14
Jinja City Adventure
After breakfast, travel to Eastern Uganda, the "Adventure Capital of East Africa." We stop at Mabira woodland for zip line and birding before continuing on to Ssezibwa Falls and Jinja City.
After lunch, you have the option of doing bungee jumping or whitewater rafting. We travel through Mabira forest to Kampala City for food and sleep after these excursions.
Meal Plan: Breakfast, Lunch and Dinner.
Day 15
Catch a flight back home via Entebbe International Airport
In the morning, we check out of the hotel and go to one of the city's art and artisan markets to buy souvenirs to remember your 15-day Uganda Rwanda safari. Return home via Entebbe International Airport.
End of the 15 days Uganda Rwanda Safari