10 Days Uganda Safari Holiday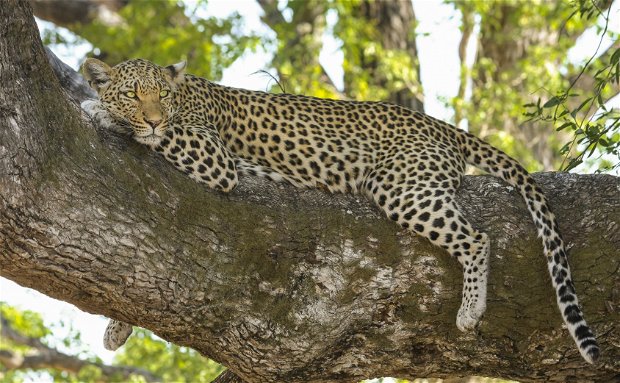 The 10-day Uganda Safari Tour is an action-packed Uganda holiday designed to give you the best of Uganda. This Africa safari includes gorilla trekking in Bwindi, game drives in Queen Elizabeth National Park, cultural experiences, primate viewing on Kibale and Ngamba islands, and much more.
Due to Uganda's pleasant climate, a 10-day Uganda safari vacation can be taken at any time of year and can begin and end in Kampala or Entebbe. Gorilla trekking and chimpanzee trekking are among the activities that limit this Uganda safari to people aged 15 and up who are clear of communicable diseases, though this can be avoided.
The 10 day Uganda Safari Tour can be done in three distinct ways: luxury, where you are transported in high-end tourist vehicles and sleep in 5-star hotels and lodges, luxury tents, or luxury boats. We book 3-4 star hotels and lodges for you, and transport you in comfortable tourist cars and boats.
Finally, consider your budget, which may include camping in some locations, inexpensive hotels and lodges, or hostels, and, of course, transportation for a great 10 day Uganda safari.

10 Days Uganda Safari Holiday package includes:
·         Airport transfers
·         Accommodation and meals as per itinerary
·         Transportation in a 4×4 safari vehicle
·         Gorilla permits and Chimpanzee permits one per person
·         Community visit
·         Game drives and Boat cruises
·         Nature walks
·         Visit cultural sites and crater lakes
·         Bird watching at Mabamba wetland
·         Visit Ngamba islands and Uganda wildlife education center
10 Days Uganda Safari Holiday package excludes:
The 10 Days Uganda Safari Holiday package excludes expenses of personal nature like: Air tickets except where internal flights are costed for, Visa fees, drinks that are not served with food such as spirits, laundry, tips to local guides, telephone fares, porter fee while trekking, personal insurance, personal shopping bills and cigarettes.
Itinerary
After arriving at Entebbe international airport, you'll be greeted by a professional guide from Africa Reveal Safaris, who will then transport you to your hotel in Entebbe or Kampala. International guests frequently spend their first day in town at a hotel, recharging their batteries after long flights.
Meals include: Dinner
We begin our 10-day Uganda safari with a city visit of Kampala After briefing, the journey to Kampala city attractions starts where you will visit historical interesting sites, including the Kasubi Tombs, Wamala Tombs, Namasole Tombs and Kabaka's Lake, Bahai Temple, Namugongo Martyrs Shrine, the Uganda Museum and the African Craft Village like the Buganda Road craft shops, and National theatre.
 
Meal plan: Full-Board.
Day 3
Transfer to Kibale Forest National Park
On the second day, travel to western Uganda with your assigned guide or driver via the Mubende-Fort Portal highway, stopping at Tanda village and the Nakayima tree to learn about their legendary tale, and stopping for lunch along the way.
Before visiting Kibale Forest National Park, you will arrive in Fort-portal in the evening. This tourist destination is located in the shadow of the fabled Mountains of the Moon and is known for its stunning natural environment. This is when you will enter Kibale National Park to check into one of the lodges for over night.
Meal plan: Full-Board.
Day 4
Chimpanzee Trekking and Bigodi Swamp Walk
After an early morning breakfast, meet park officials at headquarters for a briefing before going into the forest for chimp trekking. Kibale Forest is known for having the greatest variety and concentration of primates in Africa, with over 13 species.
Take a guided nature walk in the tropical jungle in search of wild chimps, red-tailed monkeys, black-and-white colobus monkeys, and other primates. After lunch, go for a walk into the Bigodi Swamp to see other primates such shoe bills, pelican bee-eaters, white and black Columbus monkeys, and vervet monkeys. Return to the lodge for dinner and a night's stay.
Meal plan: Full-Board.
Day 5
Drive from Kibale to Queen Elizabeth National Park
After breakfast, visit the crater lakes area for some breathtaking views, then depart Kibale forest for Queen Elizabeth National Park, stopping for lunch along the way. It's a lovely path through Kasese, with the Rwenzori Mountains on one side and a grassy valley on the other.
Take an en-route game drive as you enter Queen Elizabeth NP to see some of the big five, including buffaloes, elephants, waterbucks, warthogs, and other species, as well as birds.
Meal plan: Full-Board
Day 6
Game Drive and Launch Cruise in Queen Elizabeth National Park
After breakfast, head out on a morning game drive in search of lions, elephants, buffaloes, and other wild animals in their native habitat before returning for lunch.
We take a boat tour around the Kazinga Channel, a natural channel that connects Lake Edward and Lake George, in the afternoon. This channel offers a panoramic picture of elephants, buffaloes, and hundreds of hippos as they walk down the shoes. As a result, we strongly advise all of our clients not to miss this breathtaking voyage into the wilderness. Return to your booked lodge for dinner and overnight. 
Meal plan: Full-Board
Day 7
Transfer from QENP to Bwindi Impenetrable National Park
After breakfast, go for another chimp trekking adventure in the Kyambura gorge. You will be exposed to fauna, flora, and avi-species that you would never see anywhere else.
Return to your lodge for lunch before leaving Queen Elizabeth National Park and traveling to Bwindi via the Ishasha sector, which is noted for its African tree climbing lions and savannah bird life. The clients will be immersed in the usual verdant countryside traditional homesteads and farms on this journey.
Meal plan: Full-Board
Day 8
Mountain Gorilla Trekking in Bwindi Forest
Following an early morning breakfast, we proceed to a briefing before entering the tropical rain forest jungle in search of the gentle giants known as mountain gorillas. You must be physically active in order for this journey to be truly amazing for you, as it is always a long walk based on the primates' movements.
Hiking shoes, a hut, rain gear, a packed lunch and bottled water, cameras, and garden gloves to prevent thorns are all essential equipment for a successful gorilla hike. Because this one-hour encounter with these colossal apes is limited, bring your cameras to capture as many memorable photographs as possible.
After you've finished tracking and refreshing, go for an evening community walk to see traditional healers, local brewers, Bakiga traditional homes, and local community craft shops, or relax at the lodge swimming, napping, or watching TV.
Meal plan: Full-Board.
Day 9
Transfer back to Entebbe
After a hearty breakfast, board our safari vehicle for a long journey to Kampala-Entebbe, stopping for lunch along the way. Snacks, photo opportunities, and souvenir buying are all available at the equator. If time permits, drive to Mabamba Bay Wetland via Mpigi district to see the uncommon shoe bill and other bird species.
Meal plan: Full-Board
Day 10
Ngamba Island and Departure
On the last day, after breakfast at the hotel and assuming that your departure is in the evening for foreign clients, we recommend that you visit the Ngamba Island Chimpanzee Sanctuary, where you will be sure to leave with unforgettable memories.
To get to Ngamba Island, our driver will drop you off at the Entebbe Waterfront Club, where you will board a speed boat or a traditional boat depending on your preference. Once on the island, you will be greeted by the day care provider and given a briefing on the site and the primates.
Experience the feeding activity over the platform around mid-day, and after this visit, you will have no doubt that chimps are our closest relatives. After lunch on the island, transfer to Entebbe, where you will be given free admission to the Uganda Wildlife Education Center (Entebbe Zoo) where you will be able to see some of the big five, including caged lions, before being dropped off at the airport to catch your flight back home.
And that is the end of your 10 Days Uganda Safari Holiday