10 Days Tanzania Wildlife Tour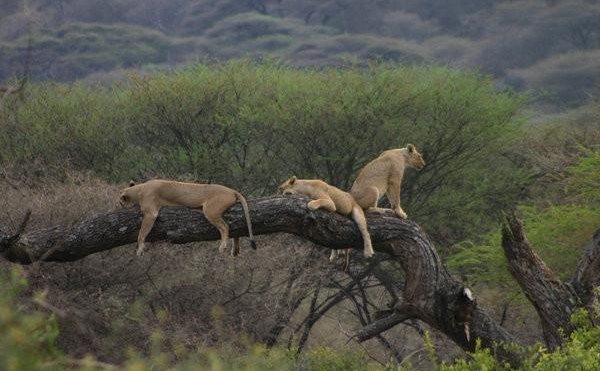 Our 10 Days Tanzania Wildlife Tour meets your travel expectations for wildlife and the entire wilderness in the thick trees in the park. A visit to Lake Manyara is worth your eyesight for tree-climbing lions, baboons, etc.
Slop down to the Serengeti plains where you can have a chance to in the air balloon with a diversity of wildlife over there. Not missing Ngorongoro national park and Tarangire National in Arusha.
Includes
All airport transfers
4 x 4 land cruiser for transfers with a fluent English/French /Spanish speaking Guide
Bottled drinking mineral Water
Accommodation as mentioned on Full Board
All Park fees
Game drives mentioned.
All activities mentioned in the itinerary.
Excludes
Visa
Insurance
Activities not mentioned in the itinerary
Flights not mentioned
Tips and gratitude.
Itinerary
Day 1
Arrival at Kilimanjaro International Airport
Upon arrival at Kilimanjaro International airport, you will be met by your guide/driver who will transfer you to your booked hotel in Arusha and you will be briefed about your 10 days safari.
Day 2
Drive to Lake Manyara
After breakfast, we will drive to Lake Manyara National Park.  The national park consists of Giant fig trees and mahogany trees that are seen in the groundwater forest immediately around the park gates.
They draw nourishment from the underground springs which are continuously replenished by the crater highlands directly above the Manyara basin.
While mostly known for its famous tree-climbing lions and baboons, Lake Manyara and its environment are also home to herbivores such as hippos, impalas, elephants, wildebeests, buffalo, warthogs, and giraffes.
Day 3,4 & 5
Transfer to Serengeti National Park and Game drives
After breakfast, depart from Manyara and drive to the endless plains of the Serengeti via Ngorongoro Crater. You will have one-half day and two full days to view the migration.
Serengeti is the oldest and most popular national park, in particular for its annual migration of wildebeest with zebra and Thomson gazelle joining the trek for fresh grazing.
Other wildlife found in Serengeti includes buffalo, giraffe, eland, topi, kongoni, impala, Grant's gazelle, lion, cheetah, leopard, and African jackal.
Day 6
Transfer to Ngorongoro Crater
After breakfast, you will have packed lunches and set off for Ngorongoro, stopping on the way at Olduvai Gorge, the archaeological site made famous by the Louis and Mary Leakey discoveries and the Masai Boma community where you can learn about Masai customs and traditions. The journey takes 3 hours.
Day 7
Game Drives – Ngorongoro Crater
After breakfast, drive down the steep slopes of this magnificent crater for a full-day game drive. The Ngorongoro Crater is one of the most densely crowded African wildlife areas in the world and is home to an estimated 30,000 animals including some of Tanzania's last remaining black rhino.
Look out for wildebeest, zebras, buffalo, and Giant African elephants, a huge population of predators, which include lions. We will enjoy a picnic lunch on the crater floor as the game drive commences after lunch till late evening when we drive back to the lodge.
Day 8
Ngorongoro – Tarangire National Park
After breakfast and with a packed lunch, depart to Tarangire National Park which is famous for its tree-climbing lions, massive baobab trees, and large herds of elephants.
Tarangire National Park is small but still home to a significant wildlife population with a density of wildlife matched only by Ngorongoro.
Day 9
Game Drives – Tarangire National Park
After breakfast, drive to the park for a full day game drive. Enjoy sighting herds of elephants, and also expect to see zebra, eland, mongoose, giraffe, bushbuck, hartebeest, impala, warthog, and reedbuck.
Many carnivores are abundant throughout the park such as lion, leopard, cheetah, hyena, and jackal. Enjoy the drive till late evening when you shall retire back to your lodge for a beautiful sundowner, dinner, and rest.
Day 10
Transfer back to KIA (Kilimanjaro International Airport)
After breakfast, you will be transferred to Kilimanjaro International Airport for your flight back home.